Collision on tow-path on Sunday afternoon leaves man shaken
A young man named Allen, of Northumberland Street, Shankill Road, whilst cycling along the Lagan tow-path on Sunday afternoon between the first and second locks collided with another youth, and was thrown head first into the river.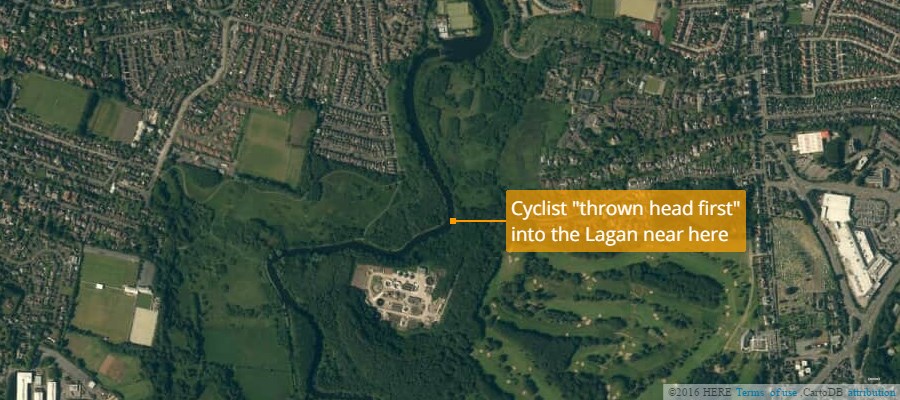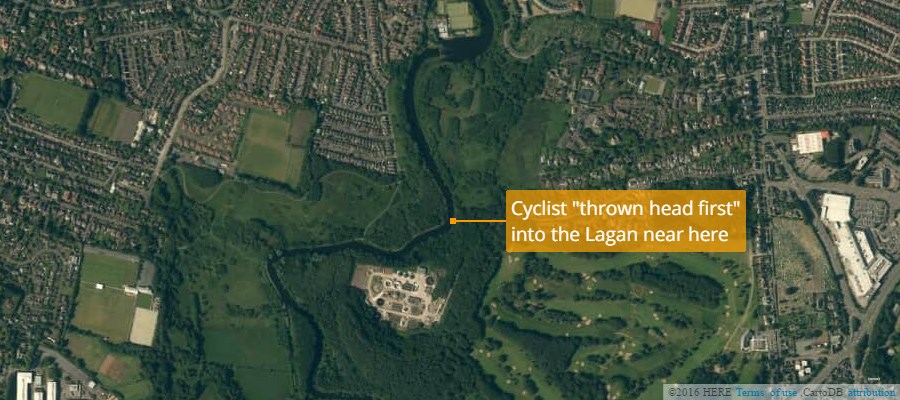 With assistance of some passers-by he was hauled ashore, very much shaken and soaked through, but apparently not much hurt.
A gentleman who witnessed the mishap invited the unfortunate man to his home in the Stranmillis district, where he was supplied with hot drink and a dry rig-out, after which he was able to proceed to his home by tramcar.
BREAKING NEWS….Towpath closed due to collision….1926 @JRRadioNI @PaulClark_UTV @EamonnHolmes pic.twitter.com/u4fDhH6ojc

— Barbara McClune (@starshell208) April 9, 2016
Many thanks to Barbara McClune for unearthing this newspaper clipping from 1926 (no further information) which was part of her grandfather Jim Maultsaid's diary.