Belfast councillors have reacted to a flood of public complaints by voting to retain the current service offered by its Coca-Cola Zero Belfast Bikes public bicycle hire scheme.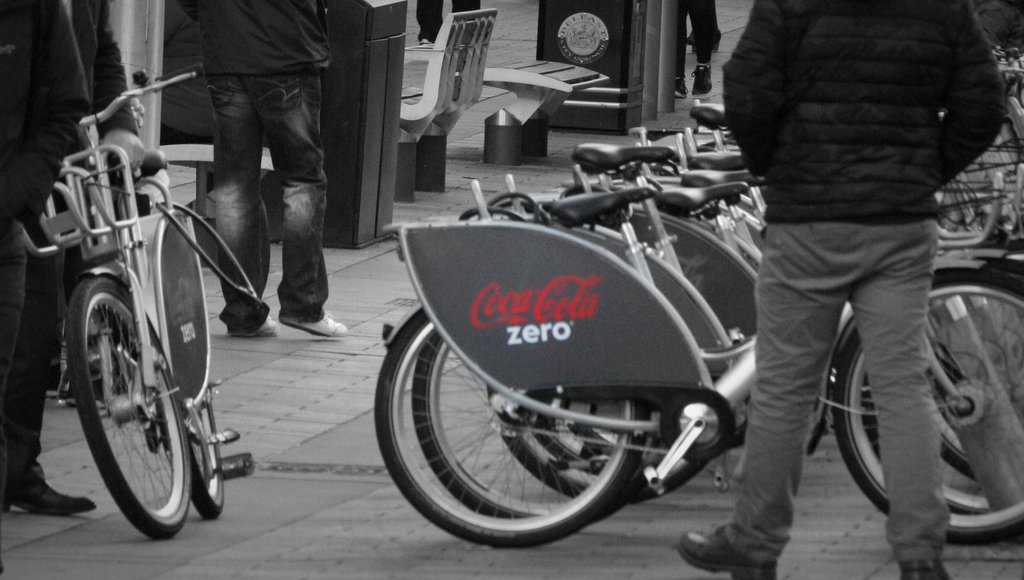 At today's Strategic Policy and Resources Committee, a proposal to attempt to claw back £15,000 in operating costs by reducing the "free" initial 30 minutes of every journey to just 15 minutes was rejected.
As reported by Bikefast yesterday, fears were raised that membership would become less attractive to existing and potential members, threatening the viability of the award-winning and successful scheme. Reaction was strong on Twitter and on Bikefast's Facebook page as scheme members were left "gobsmacked" by the move.
The power of Twitter – well done all who expressed their utter disbelief at this move – now let's get on with making @BelfastBikes better 🙂 https://t.co/RzQ25rJlMr

— NI Greenways (@nigreenways) January 20, 2017
Belfast City Council released a statement after the issue was settled by the committee:
"Belfast Bikes was one of a number of council initiatives discussed as part of this year's rate setting process for 2017/18. It was decided at SP&R committee, subject to council ratification, that the current pricing structure will remain in place for this period.
It was also agreed that, since the scheme has now been in place for nearly two years, it would be timely to conduct an overall review on its operation, looking at options for expansion, driving membership, costs and boosting income."
Reaction was swift from councillors who support the scheme and wider moves to make Belfast a more active city:
definitely not, cycling is integral to Belfast's future #Cyclingcity

— john kyle (@cllrjohnkyle) January 20, 2017
Alliance Councillor Michael Long, who brought the impending vote to public attention on Wednesday, expressed his relief at the outcome:
"The 30 minutes free is one of the most appealing parts of the scheme, so I am delighted we have now saved that aspect. It is crucial we do not stop there but continue to help the scheme grow and expand, particularly more widely into suburban areas, as well as other locations in the city centre."
@nigreenways @RBlackBT Delighted to say that Bike Scheme will not be changed after most Cllrs changes their views except DUP. 30 mins saved.

— Michael Long (@CllrMichaelLong) January 20, 2017
And the Belfast Bikes Twittermeister seemed to be in fine spirits given the public reaction to the whole thing:
Thanks for all the comments & suggestions over the past few days. Appears to be a lot of love out there for Belfast Bikes! ❤️🚲 #keepcycling

— Belfast Bikes (@BelfastBikes) January 20, 2017
After the vote, the Belfast Telegraph maintained its strange editorial slant on the issue, with continued use of language which paints scheme users in a bad light:
I spot an even more hilarious turn of phrase in this one. pic.twitter.com/ScdmIt3jTi

— Bob Harper (@BobData) January 20, 2017
Let's hope this was only a minor bump on the road to an expanding scheme which continues to embed cycling into the heart of city life.
Would have been a ridiculous backward step to reduce it. Well done everyone involved in retaining it.

— Adam Turkington (@AdamTurks) January 20, 2017
---
Update 1 Feb 2017:
Here's more detail on those inital proposed amendments..
Here's the fate that @BelfastBikes almost suffered (basically, the end) earlier this month; stopped by public action https://t.co/IfVRT2T2oz pic.twitter.com/TugUtWkOe0

— NI Greenways (@nigreenways) February 1, 2017