Belfast's first dedicated signal-controlled bicycle crossing is being installed on May Street as work continues on the Section 1 of the Belfast Bicycle Improvement Plan.
This is a real signal of intent (ahem) from the Department for Regional Development's Cycling Unit, aiming to roll-out enhancements to bicycle journey times, pedestrian safety and more junction protection for the most vulnerable road users.
The May Street crossing bridges the new Alfred Street cycleway (the cycle lane formerly known as Cyclesaurus) and the infamous Bin Lane. Previously the cycling space on either side evaporated on approach to the crossing, squishing pedestrians and bicyclists into each other.
Belfast. 2015. Cycling Revolution. Inevitable. pic.twitter.com/tXihjywomr

— NI Greenways (@nigreenways) May 15, 2015
The new design will see a straight-ahead cycle crossing which will keep a nice separation for such distinct modes, and improving cycling journey times in the city centre. The signal phasing will be interesting as drivers inclined to ignore the prohibition from turning left out of Alfred Street (and many are inclined) may find themselves ploughing into bicycle users and pedestrianists crossing May Street.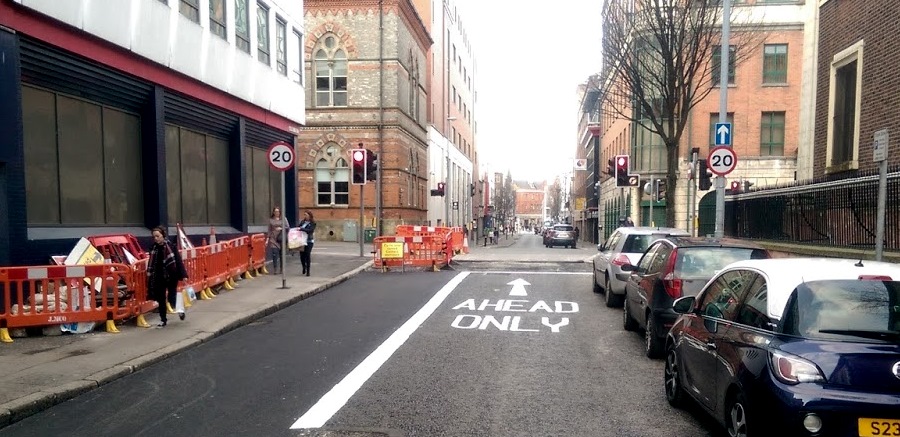 The major work to the Bin Lane appears to be complete with final touches expected this week before eyes turn to Durham Street, College Square North and Queen Street.