Belfast's chronic congestion intensified this week with the roll-out of 12 hour bus lanes to support the new Glider bus rapid transit system.
Sources last night said beleaguered Department for Infrastructure (DfI) officials have now exhausted all viable traffic management options and are considering a radical contingency plan should Glider fail – employing supervillian Thanos to snap half of all city commuters out of existence.
New TQ Bus lanes causing mayhem for commuters on queens road from 4pm and the kids are not even back yet. Creating a congestion problem that never existed ! Painful and not well thought out – @TrafficwatchNI @GRobinsonDUP @BelfastHarbour @BBCNITravel @Translink_NI pic.twitter.com/pjr7WFPvJ9

— Rob McConnell (@RobMcConnell1) July 31, 2018
With no Minister in office, and current DfI Permanent Secretary Peter May leaving post in September, the Mad Titan Thanos has been approached to take over responsibilities at Clarence Court.
Bikefast has obtained a copy of draft legislation titled "Experimental Traffic Control Scheme (Infinity Gauntlet) 2018" which states:
"3. The Department shall, by exercise of the powers conferred by Article 5(10) of the Road Traffic Regulation (Northern Ireland) Order 1997, authorise an agent to enact the powers of no fewer than six infinity stones, for the purposes of enabling the expeditious movement of traffic."
A spokesperson for the Department said:
"Our traffic modelling team has run 14,000,605 future scenarios for how Belfast traffic will develop and only one was successful – an instant arbitrary cull of half of the commuting population."
It's not clear if permitting a mad genocidal purple alien to snap his fingers and abruptly slaughter 50% of local residents will require a full public consultation.
Reacting to frantic calls for a direct rule Minister to step in to consider alternatives to an immediate six figure death toll, Northern Ireland Secretary of State Karen Bradley said:
"This is a devolved matter in Northern Ireland, and ultimately this is an issue for a restored Assembly to consider."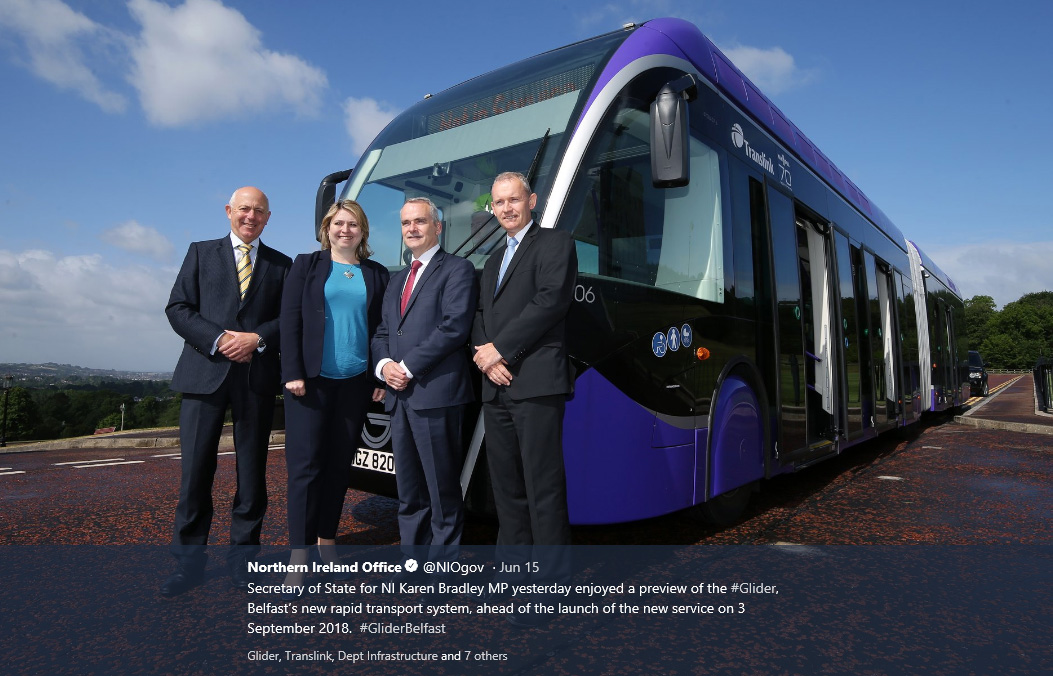 Prospective new DfI Permanent Secretary Thanos released a short statement to address concerns of those car occupants who clog up Belfast's streets.
"I know what it's like to lose. To feel so desperately that you're right, yet to cause the very congestion you complain about. Dread it? Run from it? Destiny arrives all the same."
Asked if private hire taxis will be permitted to use bus lanes under his watch, Thanos said:
"I may be a deranged malevolent demigod with my ultimate sights set on the annihilation of half of all living things in the universe, but I'm not stupid."
Thanos © Marvel, Avengers: Infinity War is released on HD Digital on 20 Aug 2018 and DVD & BluRay on 3 Sep 2018