Belfast has been chosen for a major European investment to promote cycling as a mode of transport, with up to a 300 per cent increase in cycling commuting targeted for the Comber Greenway in the east of the city.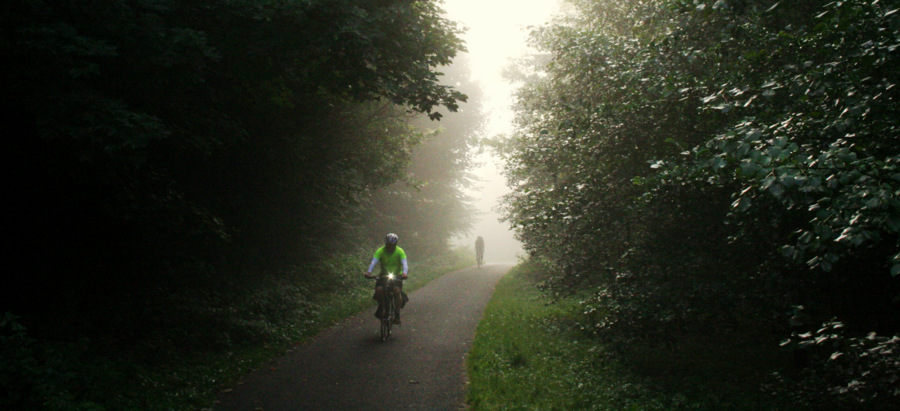 Cycling and walking charity Sustrans has won a major grant through Interreg North-West Europe to take forward a project worth a total of €720,000 focusing on the Comber Greenway in east Belfast to make cycling a more attractive option for commuters.
The Comber Greenway is a 7 mile traffic free section of the National Cycle Network developed by Sustrans along the old Belfast and County Down Railway line, open since 2008.
The @combergreenway is a busy place these days 🙂 #CyclingRevolution pic.twitter.com/Qy4g229oqB

— NI Greenways (@nigreenways) June 23, 2015
The CHIPS project (Cycle Highways Innovation for Smarter People Transport and Spatial Planning) will see Belfast collaborate with leading cycling nations – the Netherlands and Belgium, as well as Transport for London, Germany and the Republic of Ireland over the next three years.
The CHIPS' partners forecast a 150 to 300 percent increase in the number of cyclists as a result of the project.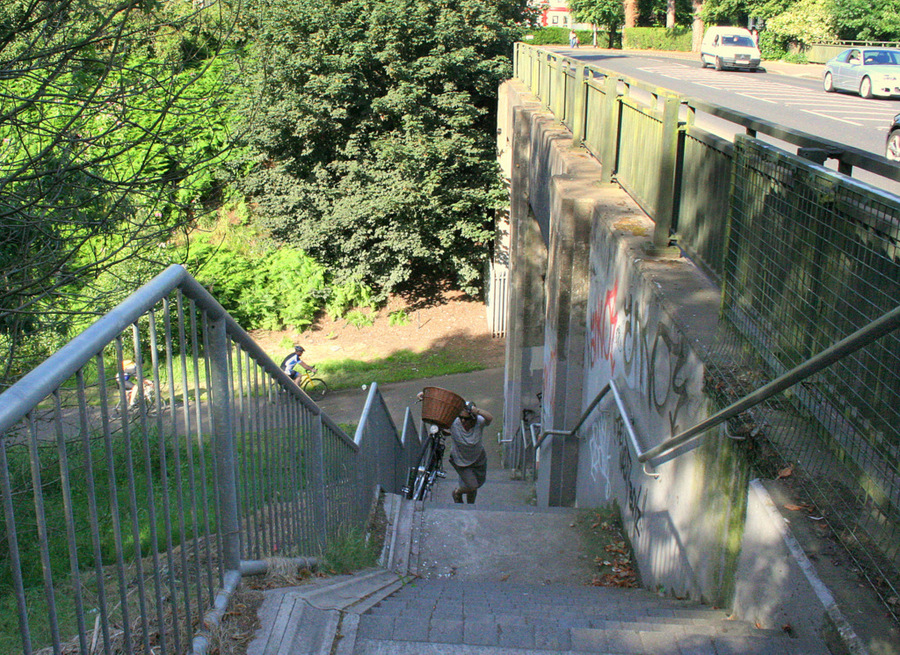 Each partner is considering a specific aspect of cycle highway development. There are six programmes in the scheme across the various countries, including behaviour change initiatives and improving links between cycling and public transport. A Cycle Highway Academy will be developed to hold a series of sessions for all the countries involved to share their learning.
The Sustrans project will involve coordinating a survey across the nine partners to identify the barriers preventing people commuting by bike. In Belfast this survey will focus on people using the Comber Greenway for their commute. Specifically Sustrans will work with key employers close to the Comber Greenway to encourage and support people to cycle. Programmes which Sustrans develop in Belfast will be shared and implemented by partners across Europe.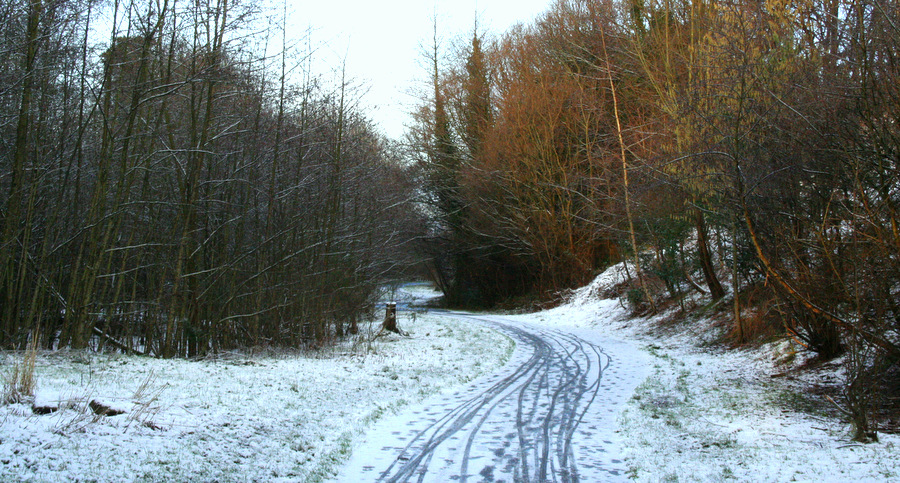 An 'Active Travel hub' will be established at the Holywood Arches in east Belfast to provide a public base for the project. There will also be investment in smart cycle storage units utilising modern technology such as swipe cards for security; bike service points and a pilot programme developing the potential of e-bikes for those who have longer distance commutes or live in hillier areas.
The @combergreenway bicycle rush hour hits Holywood Arches. November, a few years ago? Forget it. This is progress. pic.twitter.com/rxY83fx9C8

— NI Greenways (@nigreenways) November 26, 2015
Sustrans Northern Ireland Director, Gordon Clarke said the investment is exciting news for Belfast and cycling.
"We are delighted to have won this major investment for cycling in Northern Ireland," he said. "There was a lot of competition for this European funding but our consortium of partners from across North-West Europe made our application hard to refuse.

"This is a brilliant boost for cycling on the Comber to Belfast corridor but we will also benefit immensely from the innovations being developed by our partners in Brussels, Frankfurt and the Netherlands."
Family spin out tonight on @combergreenway great night … pic.twitter.com/pYRWEe2olN

— Paul Kane (@Kaner1972) July 7, 2015
Congratulating the project, Gina McIntyre CEO at the Special EU Programmes Body (SEUPB), said: "We were delighted to support Sustrans in their successful bid for funding from the EU Programme 'North-West Europe'. The promotion of more sustainable transport initiatives, such as cycling, is essential in contributing to a reduction in carbon emissions, and will complement the transport initiatives planned for the region.
"This is also a key priority of the new INTERREG VA Programme, which is managed directly by the SEUPB. Under the Programme approximately €47m will be made available to projects which can support cross-border sustainable mobility. We also look forward to working with other organisations in the region to help them access funds from the suite of transnational Interreg VB/C Programmes for 2014-2020."
---
Comment
Another good news story for cycling in Belfast and beyond. The Comber Greenway was the one shining light of the 2000's, a somewhat barren period for cycling investment and usage in our city.
Sitting in a car in rush hour gridlock is fun and all.. @combergreenway Belfast pic.twitter.com/9idEVevqh6

— NI Greenways (@nigreenways) April 17, 2015
Since it opened, and faced down the threat of closure due to Rapid Transit, it has helped to power both commuter cycling levels into Belfast and leisure cycling out towards the County Down countryside. Comber traders will tell you how important the greenway has become.
We've already seen moves to build upon the success of the Comber Greenway with projects to solve the physical disconnection from the city centre. The rise of the Connswater Community Greenway bisecting the Comber Greenway in the heart of East Belfast will only fuel more usage in the coming years.
Birds eye view of Newtownards Road to Mersey Street #ConnswaterGreenway pathway developing providing a vital link… pic.twitter.com/KjKqw7eYQC

— Connswater Greenway (@ConnsGreenway) September 22, 2015
The hub aspect is also an exciting project as the Holywood Arches becomes the focal point for cycling in this pasrt of Belfast, with the greenway crossing and new CS Lewis public Square and a nailed-on location for the next expansion phase of Belfast Bike Hire.
And the Comber Greenway itself may not stay a 7 mile route for long if plans at the southern end are realised. North Down and Ards Borough Council are working on a greenway strategy which may see Comber linked to Newtownards, Bangor and Donaghadee to the east, while the proposed Mountains of Mourne Greenway towards Newcastle could reasonably be seen as one of the more important tourism projects to hit the country.
Line of the old Belfast & County Down Railway still visible beside Rowallane Garden in Saintfield 🙂 #MourneGreenway pic.twitter.com/Dtiiaoxv5q

— NI Greenways (@nigreenways) May 22, 2016