Those of us who cycle regularly in Belfast share a little secret, that the bicycle is usually faster than the car in our city (shhh). Now the government's Cycling Unit has made two videos which lets everyone else in on our secret.
To launch Bike Week 2016, the Department for Infrastructure's Cycling Unit released two films showing typical commutes from east and west into the city centre, our main employment area.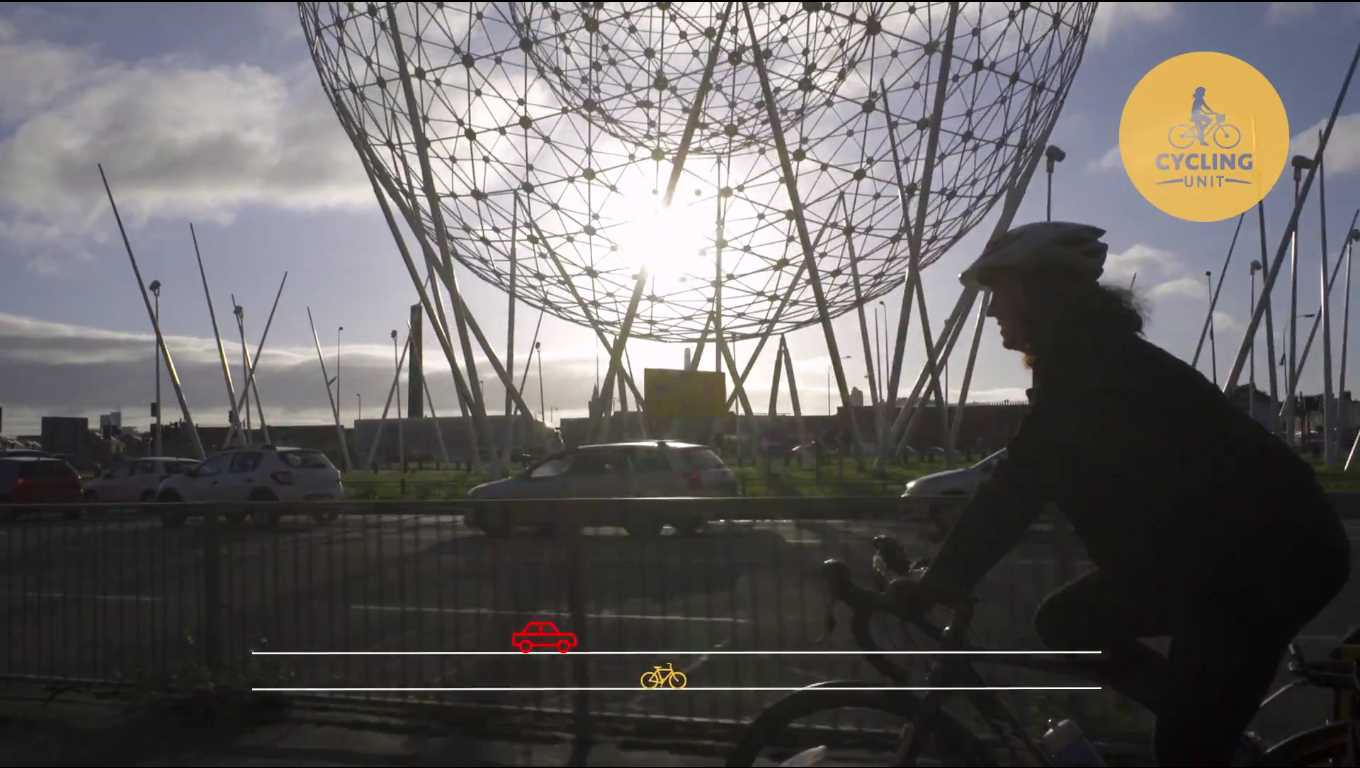 From the Holywood Road in East Belfast to Alfred Street is a leisurely 2.4 mile commute, but bottlenecks at the Arches/Connswater junctions, Albert Bridge and East Bridge Street give car drivers major headaches. Those on bicycles? Not so much.
[youtube https://www.youtube.com/watch?v=GOYlNfdJMio?rel=0]
And it turns out the bicycle is comfortably faster, in what appears to be reasonable traffic for a Belfast rush hour. This is despite the entire 'cycle' route relying solely on bus lanes, which is not really cycling infrastructure. But it's clear from the calm bus lanes why dumping thousands of taxis into this space would spell the end for cycling in Belfast, with a decision to be made on that soon.
In the west, there is a more interesting challenge as the chosen bicycle route takes in a number of off-road and shared pathways (2.6 miles total) while the 'quickest' route for a car is down to the motorway and using the Westlink to access the city centre; local knowledge says this 3.6 mile option is faster than tackling the more direct Andersonstown/Falls Road route.
[youtube https://www.youtube.com/watch?v=NQ758SGD1Vs?rel=0]
Despite being nip and tuck at stages, the end result was again very clear. And this is certainly a more pleasant and scenic route for cycling. Off-road cycling beats a motorway in Belfast – who'd have believed it?
The two journey lengths are interesting as they are just within the 5km band used in the Northern Ireland Census for travel to work data. Quite shockingly (if you didn't already know) over half of commutes in Belfast under 5km (or 3 miles) are made by private motor vehicles. This is one of the main problems we must tackle if we're serious about congestion and obesity – and the bicycle, fast and elegant, practical and suited to city life, can be a big part of that solution.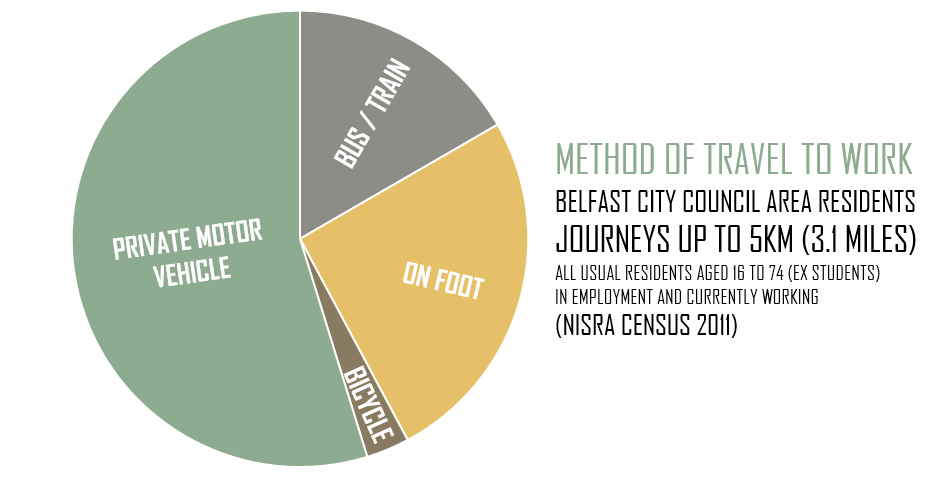 The Cycling Unit have shown how fast (and by the way, reliable – this is repeated every day in Belfast) the bicycle can be in Belfast. Now it falls to them to create the dedicated networks for the bicycle which will allow anyone to choose the bicycle as a viable, realistic and safe form of transport.
---
Think there was any cheating going on? Here are the full comparison film, expertly shot by the talented Mr Jonathan Gaston..
East Belfast:
[youtube https://www.youtube.com/watch?v=RqZW6i6QoWM?rel=0]
West Belfast:
[youtube https://www.youtube.com/watch?v=JKomiYjVAvk?rel=0]