The second running of Ciclovia Belfast will take place on Sunday 30th October 2016 as the popular event tries to put down some more roots in the city.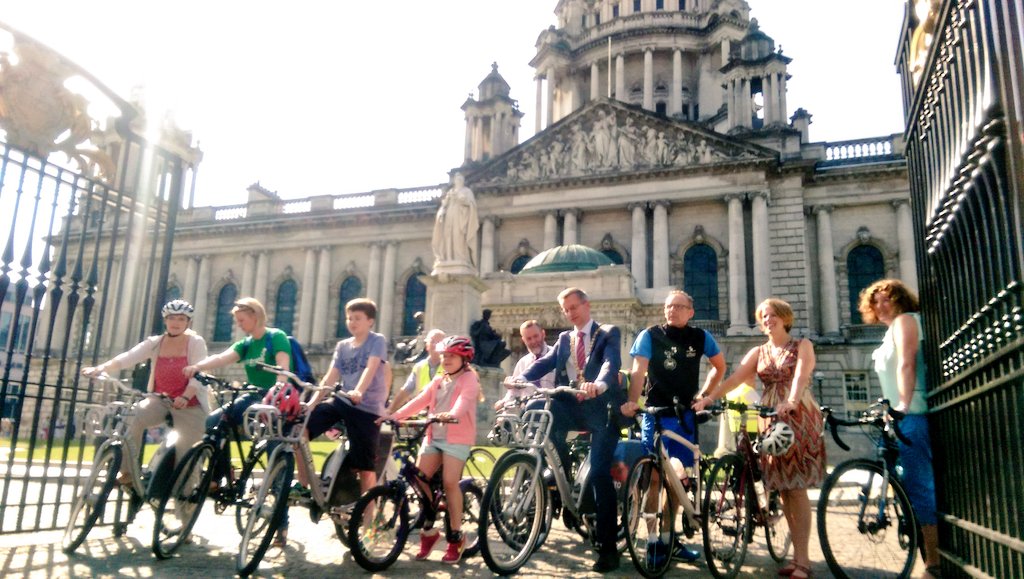 Ciclovia Belfast 2 will run on the same route as before, with roads opened to people (but closed to vehicles) from Botanic Gardens in the south of the city, along Botanic Avenue, Dublin Road and Bedford Street to the City Hall.
[googlemaps https://www.google.com/maps/d/embed?mid=1McRso9KUBhQ9FMjEzhXIey3DC3U&w=640&h=480]
The route is a one leisurely mile which last October was transformed from a bustling highway to a quiet area for people to potter, tootle, chat and wander on a glorious Sunday morning – this video gives a sense of the surreal atmosphere..
[youtube https://www.youtube.com/watch?v=2bMaR2BJ-1k?rel=0]
Well over 1,000 people took part last time and the organisers will be hoping to build on that number. The risk, as with last year, is the scheduling in October. While any weekend in Belfast can be wet and windy, planning a mass participation outdoor event at the end of autumn seems to be asking for trouble – many fingers will be crossed..
Ciclovia Belfast 2 launch at City Hall in glorious sunshine; taunting the weather Gods with another October Sunday.. pic.twitter.com/toPzoQnTcc

— NI Greenways (@nigreenways) August 16, 2016
If you missed it last year, get Ciclovia Belfast 2 in your diary for the morning of Sunday 3oth October 2016 – it's a unique event, wonderful for the family, a great way to experience our city in a transformed state. The cafes and restaurants along the route were open and stuffed full of cycling customers last year so it's a good chance to try a new venue for breakfast.
A conservative estimate would put attendance at today's Ciclovia Belfast at around 3 – 3.5million people #roughguess pic.twitter.com/1NO1aH04NR

— NI Greenways (@nigreenways) October 4, 2015
If you want to get on a bike but don't have one, or your neglected steed is rusting away in the garage, get signed up to Belfast Bikes and make use of the five stations on the Ciclovia route. See you there!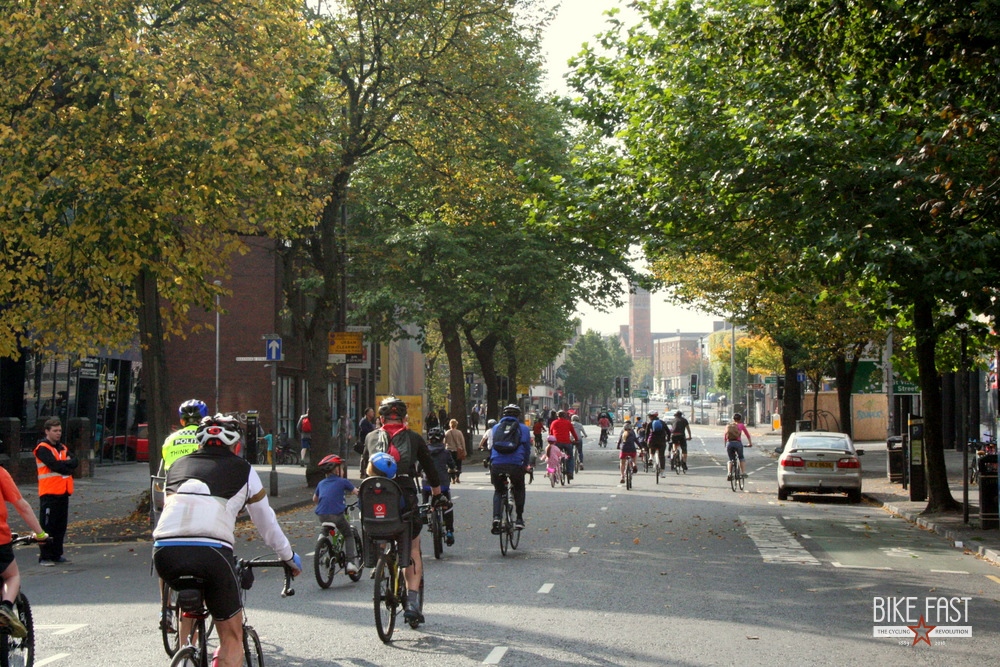 ---
Find all the latest information on Ciclovia Belfast 2 in the following places:
Facebook: www.facebook.com/Ciclovia-Belfast
Twitter: www.twitter.com/cicloviabelfast