On 5 February 1840 John Boyd Dunlop was born in North Ayrshire, Scotland. After moving to Downpatrick in 1867 and setting up a successful veterinary business in May Street Belfast, he created the first practical application of a pneumatic tyre for his son's bicycle in 1887.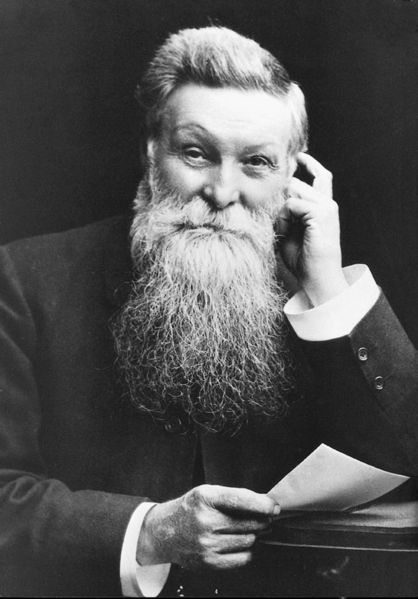 Dunlop moved to commercial production of this replacement for hard rubber tyres, and Belfast racer Willie Hume debuted the invention (to cat-calls of "sausage tyres") and would shock the cycling world with his domination of racing meets in Belfast and Liverpool in 1889.
The success of the pneumatic tyre was to revolutionise transport across the world and would go on to be a key driver in social upheavals of the late 19th and early 20th centuries.
Happy Birthday John Boyd Dunlop! Belfast-based father to the modern bicycle thru his development of pneumatic tyres. pic.twitter.com/AWJWMsHStI

— NI Greenways (@nigreenways) February 5, 2016
Local cycling activist Roy White had this to say on John Boyd Dunlop's impact as the Giro d'Italia was rolling into Belfast in 2014:
"Creating a faster bicycle is significant enough, particularly when the cream of the cycling world is descending on Belfast.

"But the real legacy of Dunlop … was in helping to enable cycling for all, male and female, young and old, fast and slow."
Belfast is rightly proud of this legacy and, due to Dunlop's innovation, our unique place in the history of cycling.
Happy birthday JBD!
---
Lots of information about John Boyd Dunlop's legacy to cycling and Belfast:
John Boyd Dunlop (Wikipedia)
Dunlop and Hume: Belfast's Contribution to Modern Cycling (Discover Northern Ireland)
John Boyd Dunlop – (re-)inventor of the pneumatic tyre (Culture Northern Ireland)
Early history of Dunlop tyres (Dunlop)
Cycling history made in Belfast (Elcyclista)
Once in a lifetime Giro opportunity wasted? (NI Greenways)
Giro d'Italia Belfast route to pass site of Dunlop tyre revolution (BBC)
Belfast to honour Dunlop and Hume at Giro Celebration (CTC)
How Northern Ireland played its part in transforming the cycling world (News Letter)
Belfast's role in development of modern cycling celebrated (Belfast City Council)